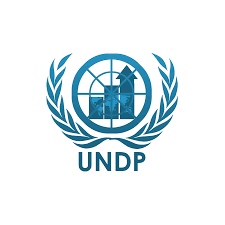 Job Title:        Communications Officer
Organization: United Nations Development Programme (UNDP)
Duty Station: Kampala, Uganda
Reports to: Manager, Global Pulse Lab Kampala
About UNDP:
The United Nations Development Programme (UNDP) is the United Nation's global development network. UNDP advocates for change and connects countries to knowledge, experience and resources to help people build a better life. The UNDP provides expert advice, training, grant support to developing countries including Uganda with increasing emphasis on assistance to the least developed countries.
About Global Pulse:
Global Pulse is an innovation initiative of the United Nations Secretary-General on Big Data. Its vision is a future in which big data is harnessed safely and responsibly as a public good. Its mission is to accelerate discovery, development and scaled adoption of big data innovation for sustainable development and humanitarian action. Global Pulse is building a catalytic network of in-country innovation centers, which will test new tools, data and analysis, share what lessons with the global community, mainstream successful approaches for real-time impact monitoring into policymaking. The first Lab has been established in New York (Pulse Lab New York) followed by Jakarta, Indonesia and Kampala, Uganda. Pulse Lab Kampala is an inter-agency initiative of the United Nations under the leadership of the UN Resident Coordinator in Uganda. The first of its kind in Africa, it brings together researchers from Government, the UN, non-governmental organizations and private sector to explore the utility of new sources of digital "Big Data" (such as social media, mobile data, online information) and real-time analysis techniques for sustainable development and humanitarian assistance.
Key Duties and Responsibilities:  
Ensures facilitation of knowledge building and management focusing on achievement of the following results:
Develop and maintains the content of Pulse Lab Kampala's communications materials;
Support the development of best practices and lessons learned directly linked to Pulse Lab Kampala's goals and activities;
Significantly contribute to knowledge networks and communities of practice including communications repositories;
Manage the Pulse Lab Kampala's email database
Participates in brainstorming sessions in the Lab to define activities under Track 1 and track 2.
Provides support to the monitoring of trends and latest developments relevant to data innovation and Pulse Lab Kampala's research activities focusing on achievement of the following results:
Identify issues and trends of significance to Pulse Lab Kampala;
Actively keep track of events and conferences and statements of interest to Global Pulse and Pulse Lab Kampala;
Keep Pulse Lab Kampala team abreast of activities in the innovation community in Uganda.
Devise and follow a social media plan for promoting the activities of Pulse Lab Kampala focusing on the achievement of the following results:
Manage digital engagement with key audiences via Pulse Lab Kampala's social media channels;
Develop blog posts and news content for the Global Pulse/Pulse Lab Kampala

website

, ensuring consistency of materials and messages;
Regularly monitor references to Global Pulse and Pulse Lab Kampala online including daily Twitter, reports in Government and UN documents and public news outlets;
Regularly monitor, analyse and share the latest developments in areas of relevance to the Global Pulse initiative, including emerging technologies for social change, mobile data collection and advocacy.
Provides support to the planning, design and implementation of internal and external strategies for communications and outreach focusing on achievement of the following results:
The jobholder will contribute to the implementation of Pulse Lab Kampala's communications strategy and work plan;
Provide inputs for communications materials in aligment with UN Global Pulse guidelines;
Ensure that all Pulse Lab Kampala's external communications have a consistent style;
Assist in the organisation of Pulse Lab Kampala events (including workshops, competitions, innovation camps etc..) as required;
Represent Pulse Lab Kampala at meetings of UN inter-agency communications groups;
Assist with the preparation of Pulse Lab Kampala-related inputs for statements of senior Government and UN officials;
Qualifications, Skills and Experience:
The ideal applicant for the United Nations UNDP Communications Officer job placement should hold a

Masters

degree in Communications, Media relations, Publishing, Journalism, Public Relations or related field.
At least ten years of practical professional experience in communication,

print

and broadcast media and interactive digital media.
Extensive knowledge and experience of using social media for social development messaging.
Excellent writing skills for web
Personal Competencies:
Core Competencies:
Demonstrates integrity by modeling the UN's values and ethical standards
Advocates and promotes the vision, mission, and strategic goals of the UN
Displays cultural, gender, religion, race, nationality and age sensitivity and adaptability
Treats all people fairly without favoritism
Demonstrates and promotes the values of the UN in actions and decisions and acts in accordance with the standard of conduct for international civil servants.
Shows willingness to work without bias with all persons regardless of gender, nationality, religion or culture
Contributes effectively to team-based activities, working collaboratively and sharing information openly; works effectively with colleagues inside the UN as well as its partners and other stakeholders to pursue common goals
Facilitates and encourages

open

communication in the team, communicating effectively
Remains calm, composed and patient when facing conflict, manages conflict productively, focusing on mutually acceptable solutions
Takes initiative and seeks opportunities to initiate action
Actively produces and disseminates new knowledge; creates/contributes to mechanisms to collect and share knowledge
Actively seeks learning opportunities; demonstrates commitment to ongoing professional development
Proposes innovative ideas and new solutions to work
Functional Competencies:
Familiarity with statistical programming and discrete mathematics;
Comfortable working with diverse programming languages, design

patterns

, frameworks, libraries and platforms;
Independent and driven, and able to manage and lead without close supervision;
Flexible, adaptable, and comfortable working in a start-up environment;
Ability to work directly with internal and external clients to define requirements for analysis and reporting;
Excellent communication skills.
UNDP is committed to achieving workforce diversity in terms of gender, nationality and culture. Individuals from minority groups, indigenous groups and persons with disabilities are equally encouraged to apply. All applicationswill be treated with the strictest confidence.
How to Apply:
All suitably qualified and interested candidates who so desire to join the United Nations Development Programme, UNDP, in the aforementioned capacity should endeavor to Apply Online by Clicking on the link below. Please further review job requirements and if competent Click Apply Now.
Deadline: 16th March 2017