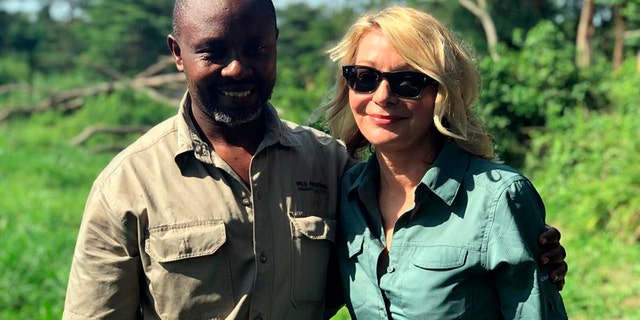 Despite of all that did not go well leading to her abduction, the American tourist who was kidnapped during her tour in Uganda still believes the country is a safe pearl.
In an interview with CBS on Thursday, Kimberley Endicott described the escapade but revealed that even as a hostage, her abductors accorded some level of respect and protection towards her.
"I saw the sky forming beautifully into a site I had never seen before, That was when I became very aware of humanizing myself to them … I said, 'Look at the sky.' I said, 'We don't have this at home.'" She told CBS it became a kind of "relationship," and after they built her a tent she wondered for the first time, 'Why are they taking such good care of me?,
"They could have sold me to a different group. When I went out in the open they had guns that also protected me. It could have been so much worse than it was," Kimberley added.
What mesmerized her was the fact that, as She was fed on bottled water, her captors drank water from a hole and at one point they made a tent for her to sleep in.
The 57-year-old Californian was Kidnapped together with Uganda Wildlife Authority guide, JP Mirenge Remezo, on April 2 from Queen Elizabeth National Park.
After five days, a ransom was paid to the captors and the duo released and according to police information, the kidnappers were arrested four days later.