Razak was charged alongside two senior private security guards from Saracen (U) Ltd, who denied the charges
Abdul Razak Rizik, 29, a security guard was charged at the General Court Martial (GCM) and pleaded guilty to two counts of murder and aggravated robbery.
He was charged under Section 188, 189, 285 and 286 (2) of the Penal Code Act Cap 120. The offences attract a maximum sentence of death, upon conviction.
Razak was charged alongside two senior private security guards from Saracen (U) Ltd, who denied the charges.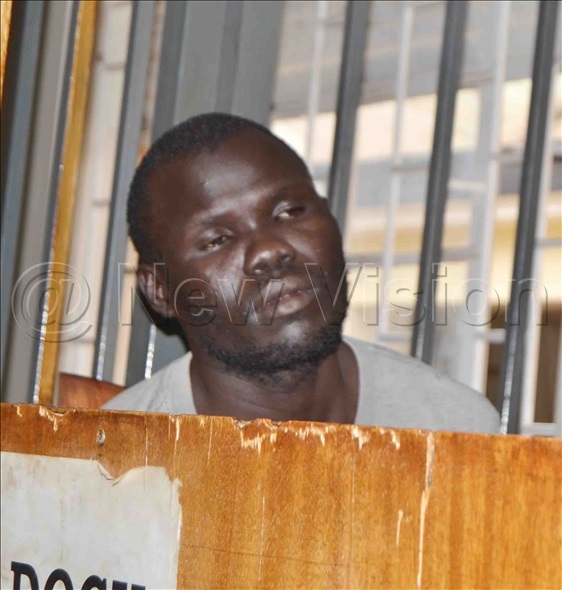 They are Denis Mugisha, 35, a security officer at Saracen as a regional supervisor for Greater Masaka, residing at Ssenyange Nyendo and Denis Kashamba, 34, an armoury at Saracen aboding at Soweto Zone, Katwe Butego division in Masaka district.
The Court Martial Chairman Lt. Gen Andrew Gutti read the charges to the trio and deferred the case to November 2, 2020, for sentencing and mention for those who denied the charges.
"This court enters a plea of guilty against Razak. I hope you clearly understand the effects of confession and its outcomes," the judge asked the convict.
Gen Gutti also entered a plea of not guilty against Mugisha and Kashamba and remanded them to Military Police Barracks in Makindye, Kampala.
The state prosecutors led by Maj Emmy Ekyaruhanga, Maj Samuel Masereje and Capt. Ambrose Baguma told court that around 8:00 pm on September 6, gunmen raided a mobile money operator, Ashadi Jjemba at Aidah Nabwami's home in Lwengo district.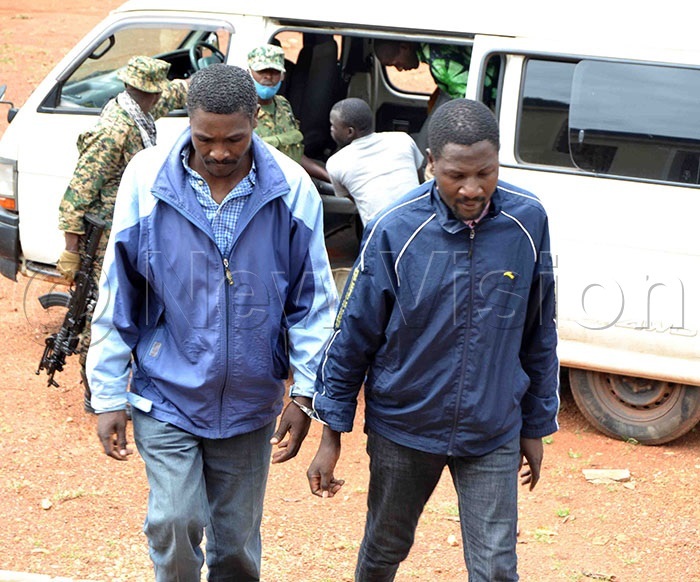 "As Nabwami (deceased), who was the landlady to Jjemba, came out to see why there was a scuffle, she was gunned down immediately died on reaching Masaka Hospital," Baguma submitted.
Ekyaruhanga also told court that the trio also shot Jjemba in the legs, who is currently still nursing wounds in the hospital and disappeared with sh5m.
The prosecution alleges that the trio and others still at large, on September 6, 2020 while at Seke village, Kiseka Sub County in Lwengo district, with malice aforethought unlawfully caused the death of Nabwami, using an SMG rifle number UG POL 56-590333832976,
It was also said that during the same time and place, the trio and others still at large robbed Jjemba of sh5m, a mobile phone KG-TEL type and immediately before or after the time of the said robbery, unlawfully possessed a deadly weapon, namely, SAR rifle number 2201227221.
According to the prosecution, the said guns are a monopoly of the Defence Forces.