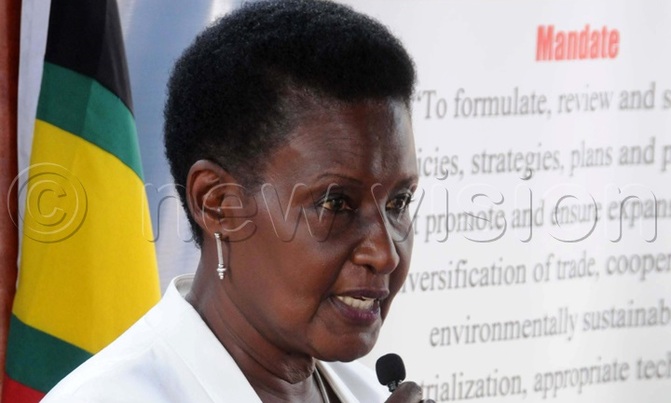 Trade Minister Amelia Kyambadde
Cabinet has approved a new national industrial policy 2020 that will guide industrial growth for the next 10 years through increased state developmental role, reduced cost of production, and increased quality of raw materials for value addition. 
According to trade minister Amelia Kyambadde, the policy consolidates the achievements of the National Policy 2008 and gives a new direction to the industrial sector for the next 10 years, taking into account the merging issues in the economy.
"Since 2008 when we developed the industrial sector, the sector has undergone an extensive transformation over the years some of which include growth in the number of manufacturing industries, increased contribution to the GDP, and increased employment.  It's therefore prudent that we review the old policy to conform to the new dynamics," Kyambadde said.
Kyambadde said the new policy focuses on increased value addition to the abundant local raw materials, increased exports of manufactured products, increased employment in the industrial sector, and increased adoption of environmentally sustainable technologies by the manufacturing sub-sector.
Kyambadde said it is estimated that by 2030, the period of implementation, the industrial sector contribution to GDP will have jumped from 27.1% in 2018/19 to 31.7%, the exports will increase from 22.5% in 2019 to 46.8%, import bills will decrease from 63.2% in 2019 to 45% and the number of jobs increased from 1.3m to over 2 million.
"We envision that with effective implementation of the policy, the country will benefit from increased jobs, increased foreign exchange earnings, and increased contribution to Uganda's GDP.
The government will review the policy again after 10 years of implementation.