Pastor Augustine Yiga a.k.a Abizaayo has lived a controversial life and when his death was finally pronounced this morning (Tuesday) still some people could not believe arguing that it is a stunt.
Yiga has believed that people were suffering because of being bewitched, thus the nickname Abizaayo.
Yiga is the proprietor of the famous Revival Christians Church in the city suburbs of Kawaala and he became popular because of his skillful preaching which many people describe dramatic.
His conception has been that many born again Christians trust in their senses instead of the word of God.
"Christianity began as a personal relationship with Jesus Christ. When it went to Athens, it became a philosophy. When it went to Rome, it became an organization. When it went to Europe, it became a culture. When it came to America, it became a business. When it came to Africa, it became witchcraft," Yiga argued.
Yiga's story to prosperity
In his testimony before his death, Yiga said he was born in Bukomansimbi district and grew up in a strong Catholic family but dropped out of school in primary four due to his unruly behavior.
"After being idle at home for several years, I decided to join a group of musicians headed by late Livingstone Kasozi who came to perform in our village in 1995. Since I was too young to compose my songs, I worked as a houseboy for the group.
We would travel to different parts of the country and I was responsible for cooking and washing their clothes. Though it was fun being on board, it was also very tiring and not worth the little money I was paid," Yiga stated.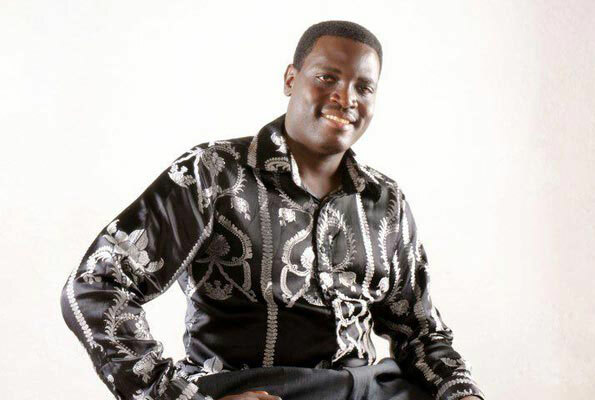 He added," In 1997, Kasozi was bedridden. By then I knew how to play the guitar, so I played with the rest but it was no longer making money due to Kasozi's sickness and left to try and survive on my own in Kampala."
Yiga narrated that when things failed to work out for him, he joined witchcraft which he practiced for two years and bought calabashes, spears, coffee and bark cloth and set up a shrine at his rental unit.
"Anyone who came into my room was convinced I was a witchdoctor yet I was simply gambling. I would change my voice whenever a client came in, pretending that the gods were really with me whereas not," Yiga revealed.
Yiga confessed that although he made a lot of money in practicing witchcraft, it was a very shameful thing for him and he later joined a group of fake stars dealing in counterfeit notes, a craft which landed him in jail on several occasions.
Yiga's salvation journey
Yiga embraced the born again faith after being released from Mbuya, where he had been detained in connection to fraud-related claims. He had been arrested by Kalangala Action Plan.
From detention at Mbuya, Yiga said he proceeded to Pastor Fred Sserugo of Revival Christian Church in Kazo (Kawempe Division in Kampala) and confessed his sins.
"When I became a born again, life became difficult once again but I prayed to God to give me the powers to cast out demons and perform miracles," Yiga noted.
How COVID-19 landed him in jail
In April this year, Yiga was sent to jail over his remarks in which he sounded to question the existence of the global deadly COVID-19
pandemic.
However, after a couple of weeks in jail, Yiga was granted bail over ill health. He later accepted the offence and went into a plea bargain with the state and the case file was closed.