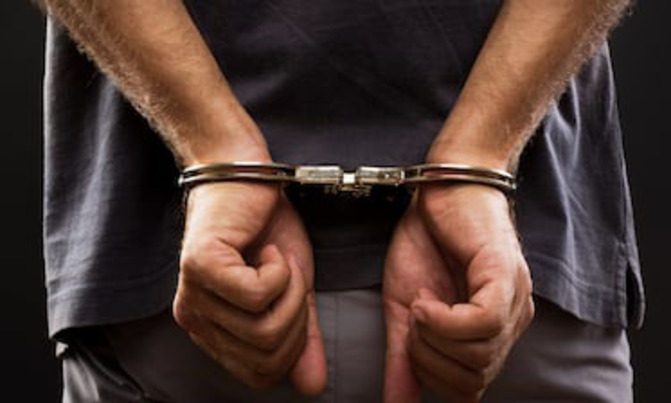 CRIME
The Police in Kakindo town council, Kakumiro district are holding two men who have been using Uganda People's Defence Forces (UPDF) uniform to terrorise communities in Kakumiro and neighboring district of Kibaale and Mubende.
The Kakumiro District Police Commander Twaha Buyinja identified the suspects as Sam Makanika 28, and Emmanuel Nzeheirwe 30, all residents of Karama village in Kakindo sub county.
''We have in our custody two suspects who have been masquerading as security agencies robbing unsuspecting citizens in Kakumiro and neighboring districts of Kibaale and Mubende.We have recovered a stolen motorcycle and army uniform as investigations into the matter continue", he said.
He noted that the suspects will be charged with robbery and illegal possession of army uniform as soon as investigations are complete.
The duo were nabbed by Police and UPDF while wearing Uganda Peoples Defence Forces uniform after they had robbed a motorcycle from Daniel Sebuliba,  a resident of Kisaigi village on Tuesday night
Sebuliba the owner of the motorcycle said the duo who were posing as military officers grabbed his motorcycle and parted with it.
''As I returned home with my children whom I carried on my motorcycle, I was intercepted by unidentified men clad in army uniform who forced me to surrender it or else lose my life. In fear, I surrendered it with its keys but reported the matter immediately to police, who then swung into action and arrested the suspects", he said.
Sebuliba said Police recovered his motorcycle after their arrest along Kisaigi-Kibaale road.
Residents who spoke to new vision disclosed that men masquerading as security agents have been terrorizing the area and no one has come out to help them.
Joseph Asaba resident of Kisaigi said the imposters  have been terrorizing residents in Kakumiro and asks Kakumiro security agencies to investigate the matter expeditiously.