Singer and Song writer Chris Brown has on Monday been arrested over rape allegations on a 24 year old woman, according to police in France.
The 24 year old woman who alleges Brown of raping her filed a rape allegation case that resulted into the arrest of the R& B singer.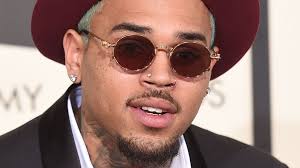 Brown was arrested with two others with one described to be his body guard and a friend. The woman says three of them assaulted her.
The woman says she was raped on January 15th after meeting with Chris Browm at a five star hotel. The two first met in a night club before proceeding to five star hotels according to sources.
"He is accused of a rape and is being held at the judicial police offices in the 1st arrondissement," said a prosecuting source.
"He was arrested with two others on Monday, and interviews and other enquiries are ongoing. The offence is said to have taken place on the night of January 15 this year."
One complaint whose identity cannot be disclosed said that the woman and Chris Brown met at his hotel with three men after they had first met each other in a night club.
"The woman said she was abused by Mr Brown, a bodyguard, and a friend, and then she was left alone with the star," said another source in Paris.
"A total of three men were arrested at Mr Brown's hotel. They did not resist police, and now have lawyers representing them."