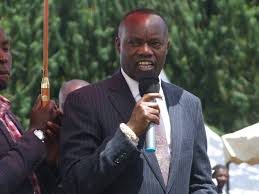 Honorary consul of Vietnam to Uganda, Augustus Caesar Mulenga aka King Caesar of Development Kingdom has offered University scholarships to over 150 students from low income status families and orphans.
The students came from districts of western Uganda including Kanungu, Kabale, Kisoro, Mitooma,Bushenyi, Buliisa, Kiruhura, Mbarara, Sheema, Kibaale, Rukiga and Rukungiri.
Eligibility was based on the student's abilities in innovation, business and are academics and will pursue bachelor of laws and business administration, medicine and surgery among others in Academic Year 2019/2020 at St Augustine International University (SAIU).
"We want to offer hope and a good future for the children in hard to reach areas from low income earning families and orphans because they are financially handicapped. We ask the students to focus more, perform well and be innovative."Mulenga implored.
According to Mulenga, Development Kingdom has, since 2013, registered. 400 beneficiaries across the countryon their scholarship.