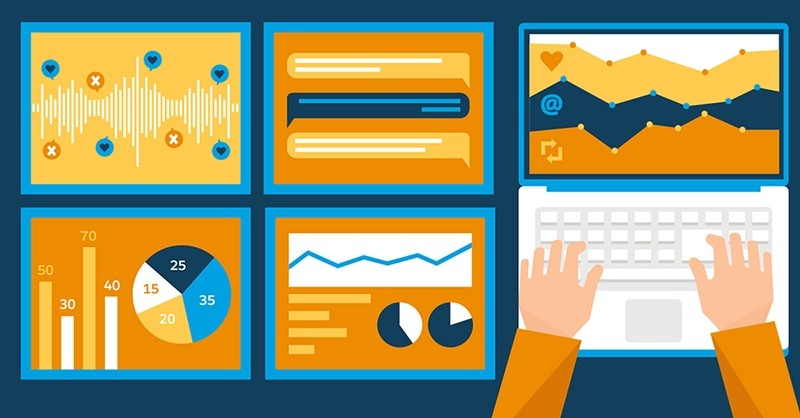 It is every brand's dream to stay on top of the publicity game and reach as many people as possible, hence the need to employ different avenues of communication – print, broadcast and online. With all this, it is important to know how your communication efforts are doing and the yields therein; and that's where media monitoring comes in.
Simply put, media monitoring is the act of tracking topics across print, online, and broadcast media output.
In Public Relations (PR) and Communications it is important to measure the success of your campaigns, deal with a crisis quickly, and listen out for negative publicity. All of this can be achieved by effective media monitoring.
Brands are getting on board with media monitoring to an extent of purchasing tools and hiring media monitoring firms to observe issues that directly concern them.
Here are 11 reasons why you need to consider investing in media monitoring:
1. Get information in real-time
In this digital era, you can't afford to wait for long to get information. There are media monitoring tools that offer real-time alerts. A case in point is Google Alerts. These allow you to be at the front of your competetion and get the information you need for in-moment marketing opportunities or to manage a crisis before it even starts.
2. Save time through automation
This is especially important when you're heavy laden with work as a PR or communication professional. By using online tools like Socialbakers, Keyhole, Brand24 and Sprout Social among others, you're able to get your social media analytics in no time, saving you from lengthy manual processes.
3. Get actionable and measurable insights
You not only want to monitor the media coverage you are receiving, you should also be looking for insights into the coverage. Insight is crucial as it provides an opportunity to improve your PR and prove value in a measurable way for reports. Different social media platforms provide insights that enable a user to know how well they're fairing in the social race – Twitter Analytics, Facebook Insights, and YouTube Analytics are the most common.
Media monitoring tools now provide graphs that clearly visualize insights data over a specific time period, sentiment analysis of individual metrics or general coverage, and maps displaying the geographical origins of coverage.
Having a media monitoring tool that provides data insights will save time and unnecessary data entry.
4. Cross-platform monitoring
To fully understand the impact of your public communications efforts, it's important to not only keep an eye on the daily headlines but also be able to monitor as many different sources of media as possible, across media platforms including social media, blogs, online news, and broadcast.
When looking for a media monitoring tool, you need to find a tool that can monitor various media platforms. This can also go a long way in showing you what platforms appeal to your target audiences the most. If there are specific publications you need to monitor that aren't available, you can often request for sources to be added. But if this is not possible, then you can look elsewhere for a tool that fits your requirements.
5. Brand reputation
A brand's reputation – how the particular brand is viewed and perceived by its publics, is its most vital resource and good media monitoring helps protect it.
Media monitoring enables you to stay on top of threats to your brand's reputation. It can help you to develop your reputation further by keeping you on top of what's being said about your brand and who's saying it.
Data and sentiment insights into the media coverage you are receiving will also provide a simple overview of how your brand is perceived.
6. Monitor your competitors
Competitors just like brand reputation need to be monitored. Effective media monitoring can help you track your competitor's publicity efforts like press releases, Corporate Social Responsibility (CSR) product launches, promotions, corporate events, and media coverage. This will enable you to you to make more informed decisions as to how and where you compete.
7. Manage crises effectively
It takes years to build a good reputation for a brand, but it only takes moments to destroy it. So, it is imperative to react quickly and be proactive in your recovery when faced with a crisis.
Real-time media monitoring allows you to keep ahead of the press and manage PR without any abrupt surprises. As such, you might be able to avert a looming crisis or come up with the perfect response to get out of it safe and sound.
8. Measure the effectiveness of public campaigns
Media monitoring can enable you monitor your campaign and provide measurable data to prove value. This will facilitate a greater understanding of the positive impact and success of campaigns.
9. Track success and sentiment
This directly points to campaigns and organizational activities. Companies for instance hire media monitoring agencies to track the success of their adverts.
It is vital to have access to, or receive, up-to-the-minute information if you are tracking success. Real-time alerts are a fantastic resource to give you moment by moment feedback on your efforts.
Timely knowledge facilitates a continuous learning process, enabling you to develop and optimize your PR and communications output.
10. Find new business opportunities
Media monitoring is an invaluable tool if you are scoping out new business opportunities. Tracking other industries will allow you to spot a gap in the market and be aware of potential competitors.
11. Understand and utilize trends
By being able to follow trends in the media in real-time you can better inform your campaigns, content, and social media.
Social media monitoring can help you understand what really engages your customers, informing you in how to up your click-through rate (CTR) on your social pages. Keeping an eye on viral trends will also facilitate smart in-moment marketing opportunities and quick responses to what's happening in the world around you.