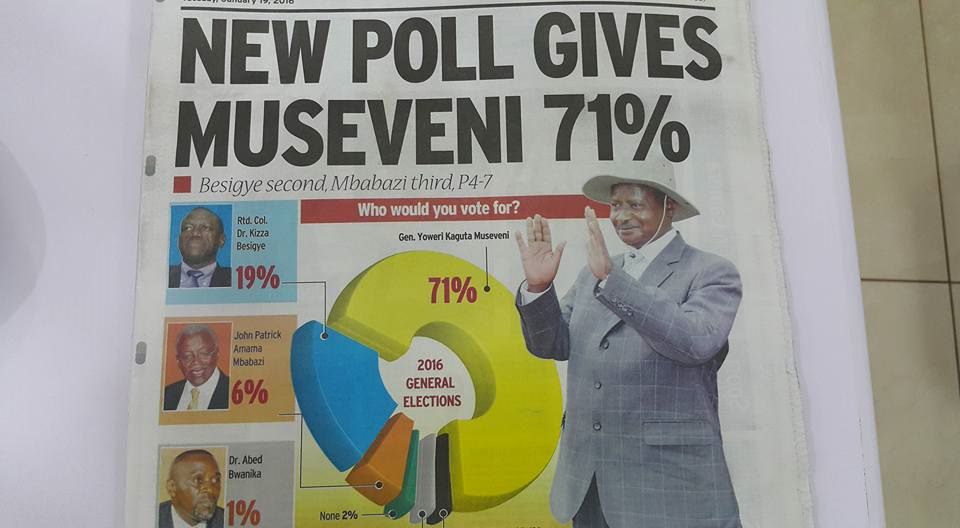 Some Members of Parliament have rubbished the new opinion polls saying they are aimed at duping voters to vote for a particular candidate. 
A new opinion poll by
Research World International (RWI)
has placed incumbent President Yoweri Museveni in the lead with 51
percent
followed by Forum for Democratic Change party presidential candidate, Kizza Besigye at 32
percent
and ex-premier Amama Mbabazi at 12
percent.
FDC member and also Jinja East MP Paul Mwiru says people should not be duped because the crowds of the incumbent president Yoweri Museveni are ferried to campaign grounds to chant for NRM and fill the space during the campaign rallies. Bunyole East MP Emmanuel Dombo says the two opinion polls have left Ugandans confused, evidencing that researchers are not genuine.
Buikwe North MP James Onyango Kakoba says although the two opinion polls leave Ugandans confused; in the genuine viewing of the campaign trails president Museveni is leading other presidential candidates.
Read full RWI report
Here