The Uganda Coffee Development Authority (UCDA)is set to embark on a vigorous exercise intended to register all coffee farmers in Uganda. Currently there is no documented data that shows the number of available coffee farmers in the country. According to Emanuel Lyamulemye, the authority's managing director, this exercise will start as a pilot study at the end of this month in Mukono district and later be rolled out to the entire country.
"We want to have a better data base of all coffee farmers in Uganda so that we can be able to serve them better. Coffee is Uganda's leading export earner and therefore ensuring that the crop is sustained is our major goal to uplift citizens out of poverty," Lyamulemye said.
He was recently talking to journalists in Kampala about the state of the coffee industry. Available data from UCDA shows that Uganda's coffee exports have increased both in volume and value in the first two months of the calendar year.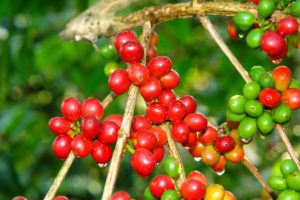 UCDA is working together with the Ministry of Agriculture.
The October and November statistics show that the country exported a total of 617,000 (60) kilogram bags of coffee beans, up from 472,000 bags exported in the same period the previous year.
This revelation comes at the time when Uganda Coffee Development Authority is preparing to cerebrate 25 year of existence on 24th March this year.